Musica, Italy's oldest and most read classical music magazine, will celebrate its 40th birthday in May. Founded by Umberto Masini in 1977, it has established itself as a reference for classical music reviews, in-depth articles and interviews with the best-known artists.
Musica is part of the publishing house Zecchini Editore in Varese. It has always been a stable member of Cannes and MIDEM Classical Awards from 2001, and, since 2010 of the International Classical Music Awards ICMA. Its current editor, Nicola Cattò is Secretary General of the Jury.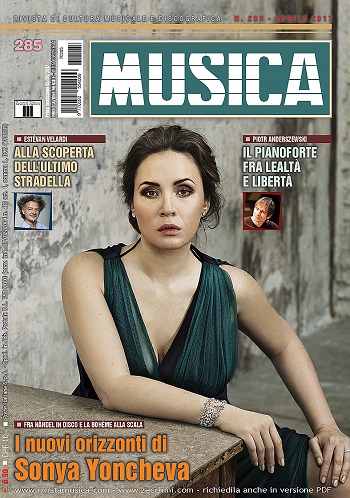 The May issue of MUSICA will feature, on the cover, one of Italy's best-loved artists, Riccardo Muti, and a reportage about the ICMA gala, held in Leipzig.