SPECIAL AWARDS
LIFETIME ACHIEVEMENT AWARD
Dmitrij Kitajenko
With Dmitrij Kitajenko we honor one of today's finest conductors, with a long list of first-rate recordings including outstanding complete recordings of the symphonies of Shostakovich, Prokofiev, Scriabin and Tchaikovsky. As a master of color and shading, he has left his mark on the interpretation of these works like nobody else. His inspirational charisma is as strongly felt by orchestras as it is by audiences. Today, he continues to perpetuate his art, generously combining enthusiasm and excellence.
ARTIST OF THE YEAR
Christian Tetzlaff
Shortly after the beginning of his career it became clear that Christian Tetzlaff was one of the world's outstanding violinists. A status which he has defended now for a number of decades, not only as an international concert artist, but also through a long series of remarkable recordings – many of them seen as interpretative milestones by audiences and critics. Apart from his commitment to the classical repertoire Christian Tetzlaff has shown an extraordinary enthusiasm for contemporary music, which is demonstrated by numberless world premieres – both live and recorded – of compositions written especially for him.
YOUNG ARTIST OF THE YEAR
Instrumental: Yury Revich
Yury Revich is a stunning talent. With his wonderful technique he is already a remarkably mature artist with a highly distinctive musical personality. He is on his way to becoming a great musician of the 21st century. Dedicating his artistry also, whenever possible, to charity concerts, he has his own concert series in Vienna and he loves to extend his creativity to painting, writing and directing films.
Vocal: Jodie Devos
A Laureate of the Queen Elisabeth International Music Competition in 2014, the Belgian soprano Jodie Devos is one of the great hopes for the art of singing. She has a beautifully rich, fresh and luminous voice and a terrific stage presence.
LABEL OF THE YEAR
Accentus
With its impressive number of nominations and winning productions, Accentus Music is a label the ICMA Jury has closely observed over the last few years, appreciating its careful and judicious release policy. The
production standards of Accentus DVDs and CDs are hard to beat and the musical performances of the highest quality.
SPECIAL ACHIEVEMENT AWARD

Panufnik Edition: Lukasz Dlugosz, Ewa Kupiec, Alexander Sitkovetsky, Sarah van der Kemp, Michael von Schönermark, Raphael Wallfisch, Polish Radio Symphony Orchestra, Konzerthausorchester Berlin, Lukasz Borowicz (cpo)
The Andrzej Panufnik Edition is one of the major recording projects involving modern music in recent years. Panufnik's extensive output of symphonic music is richly communicative and of potentially widespread appeal. Highly committed, first rate soloists, the excellent Konzerthausorchester Berlin and the Polish Radio Symphony Orchestra under the charismatic and expressive conductor Lukas Borowicz – the real 'master' of this edition, having this music definitely in his bones – are inspired protagonists.
SPECIAL ACHIEVEMENT AWARD

Zhu Xiao-Mei, piano. Johann Sebastian Bach: The Art of Fugue (Accentus CD: ACC30308); Goldberg Variations  (Accentus DVD: ACC20313)
Zhu Xiao-Mei feels very close to Johann Sebastian Bach and has managed to draw a great deal of wisdom, humanity and truth from his music. With an impeccable technique, a phenomenal sense of rhythm and an appreciable spontaneity of phrasing she not only creates an impression of musical splendor, but shares Bach's inner voices with her audience.
SPECIAL ACHIEVEMENT AWARD
Bilkent Symphony Orchestra
As the symphonic flagship ensemble of Turkey, the Bilkent Symphony Orchestra of Ankara is unique among the classical music institutions in this country. Founded only 20 years ago, the BSO plays a very special role in a country where western music education started in the 1930s. As the first private symphonic ensemble in Turkey, the BSO took the role of educating the public in the appreciation of the core classical music canon. The BSO has also been very active in commissioning new works by Turkish composers and they also make it their mission to play the standard 20th century classics. The orchestra brings symphonic music of a very high level to the Turkish audience and regularly presents the most renowned conductors and soloists from foreign countries.
CD & DVD CATEGORIES
EARLY MUSIC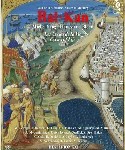 Bal-Kan. Honey and Blood, Cycles of Life; Meral Azizoğlu, Irini Derebei, Gürsoy Dinçer, Lior Elmaleh, Montserrat Figueras, Tcha Limberger, Marc Mauillon, Amira Medunjanin, Stoimenka Outchikova-Nedyalkova,  Agi Szalóki, Zacharias Spyridakis, Hespérion XXI, Jordi Savall  (Alia Vox AVSA 9902)
Bal-Kan is a new and very brilliant project by Jordi Savall, bringing together Orient and Occident through a combination of cultures and traditions that made Europe the creative melting pot that it is.
BAROQUE INSTRUMENTAL
Pavanes and Fantasies from the Age of Dowland; Dowland – Purcell – Jenkins – Lawes – Morley – Locke; John Holloway, Monika Baer, Renate Steinmann, Susanna Hefti, Martin Zeller (ECM 4810430)
John Dowland's 'Lachrimae Pavans' rank among the most considerable works of English chamber music. The combination of these pieces with other outstanding music from the Renaissance and early baroque periods creates not only a stylish mixture, but gives above all a sharp impression of that repertoire's complexity and strength. The transparent and well focused performances by John Holloway and his Ensemble are absolutely fascinating.
 BAROQUE VOCAL

Vivaldi: Pieta – Sacred Works for Alto; Philippe Jaroussky, Ensemble Arteserse (Erato 825646258109)
A perfect technique, an angelic voice: Philippe Jaroussky's Vivaldi performance is characterized by an intimate atmosphere. Instead of unnecessary dramatization, he sings the pieces almost with the naivety of a child. Some of the movements have an ethereal beauty: the singer and his own Ensemble Artaserse create an unexpected, sublime aura. This recording demonstrates that Vivaldi's oeuvre is still an inexhaustible treasure chest.
VOCAL RECITAL

Stella di Napoli; Pacini – Bellini – Carafa – Rossini – Mercadante – Donizetti…; Joyce DiDonato, Orchestre de l'Opéra national de Lyon, Riccardo Minasi (Erato 2564636562)
This recital album by Joyce DiDonato immerges us in the vibrant cultural metropolis of Naples in the early 19th century. The American mezzosoprano also enchants us on this recording with her stunning creative maturity and vocal freshness. Ranging from the elegiac lament from Bellini's early opera 'Adelson e Salvini' to the sparkling coloratura in the cabaletta from Pacini's 'Stella di Napoli', Joyce DiDonatos flexible mezzo climbs gently and effortlessly even to the highest notes and simultaneously glows with sensual warmth.
  CHORAL WORKS

Beethoven: Missa Solemnis; Lucy Crowe, Jennifer Johnston, James Gilchrist, Matthew Rose, Monteverdi Choir, Orchestre Révolutionnaire et Romantique, Sir John Eliot Gardiner (Soli Deo Gloria SDG 718)
Sir John Eliot Gardiner and the Orchestre Révolutionnaire et Romantique went back to Beethoven in 2011, for the first time since their acclaimed recording of the Symphonies made in the '90s: this performance of the formidable Missa Solemnis, a work that Furtwängler stopped conducting when he was 44 because he thought it too great and grand for any earthly performance, is absolutely incandescent, virtuosic and colourful.
 OPERA – RECORDING OF THE YEAR

Leonard Bernstein: West Side Story; Alexandra Silber, Cheyenne Jackson, Jessica Vosk, Kevin Vortmann, Juliana Hansen, Kelly Markgraf, Julia Bullock,  San Francisco Symphony Chorus & Orchestra, Michael Tilson Thomas (SFS Media 821936-0059-2)
Michael Tilson Thomas's version of Leonard Bernstein's 'West Side Story' is the most lyrical, the most beautiful and refined, the most emotional performance that has ever been recorded. The cast is overall excellent, the San Francisco Symphony's playing is outstanding.
SOLO INSTRUMENT

Franz Schubert: Sonatas D. 894 & D. 959;  Evgeni Koroliov, piano ( Tacet 979)
Pianist Evgeni Koroliov is a discreet aristocratic artist without any eccentric habits or poses. His ideas of interpretation are clear and well-defined and his Schubert readings reflect his strong personality. These readings lead us into a perfectly controlled, hermetic musical cosmos, full of nuances, colours and fine dynamic shifts. Koroliov's strong sense of structure is as persuasive as his technical skills.
 CHAMBER MUSIC

Ludwig van Beethoven: Streichtrio op. 3 – Serenade op. 8; Frank-Peter Zimmermann, Antoine Tamestit, Christian Poltéra (BIS 2087)
With their incredibly subtle and transparent sound, the three string players ennoble and enrich the music even in the less powerful moments of Beethoven's early trios. A perfectly harmonious string trio, combining expressive warmth and admirable clarity and able to counterbalance these sophisticated interpretations with truly spontaneous phrasing.
  CONCERTOS
Joseph Haydn: Sinfonia Concertante; Wolfgang A. Mozart: Oboe Concerto; Lucas M. Navarro, Gregory Ahss, Konstantin Pfiz, Guilhaume Santana Orchestra Mozart, Claudio Abbado (Claves 1302)
Abbado leads his now sadly defunct Orchestra Mozart in a wonderfully agile, buoyant performance that never betrays any sense of effort. The oboe in Mozart's Concerto is optimally supported by the orchestra and can phrase with delicacy and freedom. Haydn's Sinfonia concertante for oboe, bassoon, violin and cello is superbly constructed and seems particularly grateful to the ear in the hands of these players.
SYMPHONIC MUSIC

Anton Bruckner: Symphony No. 9; Lucerne Festival Orchestra, Claudio Abbado (Deutsche Grammophon 4793441)
This Bruckner's Ninth is the last gift of the late Claudio Abbado's invaluable legacy: taken directly from his final public concert in Lucerne, August 2013, this Bruckner has nothing to do with the gravity and the sonic density of the old tradition, showing rather a moving lyricism and an almost Mahlerian contrast between tenderness and violence.
CONTEMPORARY MUSIC

Unsuk Chin: Piano and Cello Concertos, Su for Sheng and Orchestra; Alban Gerhardt, Wu Wei, Sunwook Kim, Seoul Philharmonic, Myung-Whun Chung (Deutsche Grammophon 481 0971)
Korean composer Unsuk Chin's Concertos are substantial and exciting compositions. The technically very demanding pieces have here three terrific soloists, Alban Gerhardt, Sunwook Kim and Wu Wei, who combine brilliant technical effects with a strong sense of the music's drama and emotions. Under Myung-Whun Chung's direction the playing of the Seoul Philharmonic Orchestra is intense and takes the listener right into the heart of the composer's tremendously rich sound world.
BEST COLLECTION

Wolfgang Amadeus Mozart: Complete Symphonies; Danish National Chamber Orchestra, Adam Fischer (Dacapo 8201201)
Mozart's widow, Constanze Weber, declared in 1811: « Nowhere can my husband's symphonies have better renditions than in Copenhagen ». A recent demonstration of the truth of this statement is the present collection of the complete symphonies with Adam Fischer and the Danish National Chamber Orchestra, released by Dacapo. It is one of the best and most authentic performances of the past decades – energetic, precise, airy and witty.
HISTORICAL RECORDING

Vaughan Williams: Symphonies Nos. 1-9; The State Symphony Orchestra of the USSR Ministry of Culture; Gennady Rozhdestvensky (Melodiya MELCD 1002170)
Conductor Gennady Rozhdestvensky's curiosity is exceptional. The so-called Iron Curtain did not prevent him from recording the symphonies of British composer Ralph Vaughan-Williams. The Russians give highly convincing accounts of the symphonies and they do it entirely from their own perspective. That makes the performances so outstanding and essential.
 DVD PERFORMANCE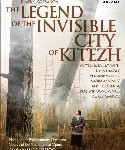 Nikolaï Rimsky-Korsakov: The Legend of the Invisible City of Kitezh; Vladimir Vaneev, Maxim Aksenov, Svetlana Ignatovich,  John Daszak, Alexey Markov, Netherlands Opera Chorus, Netherlands Philharmonic Orchestra,  Marc Albrecht, conductor, Dmitri Tcherniakov, stage director (Opus Arte OA1089D)
Dmitri Tcherniakov's staging of Rimsky-Korsakov's 'The Legend of the Invisible City of Kitezh' is a masterpiece. It is visually striking and magnificently acted. Excellent singers and the inspired Netherlands Philharmonic Orchestra under Marc Albrecht are other assets of this captivating production, which is optimally filmed too.
 DVD DOCUMENTARIES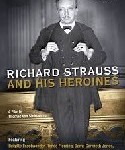 Richard Strauss and his Heroines;  A Film by Thomas von Steinaecker; Brigitte Fassbaender, Renée Fleming, Gwyneth Jones, Christa Ludwig Christian Strauss, Rufus Wainwright, Franz Welser-Möst (Arthaus Musik 102181)
A very interesting and enjoyable film, with well-documented information about the relations between the great composer and the fictional – Salome, Elektra, Arabella…- and real women (his wife Pauline, his daughter in law Alice) that he encountered during his life.