SPECIAL AWARDS
LIFETIME ACHIEVEMENT AWARD


José van Dam
Over his long career, José van Dam has sung as many as 87 roles all over the world. His countless recordings confirm his high artistry. The leading baritone of his time, he has now chosen to transmit his art to the new generations, the art of trusting one's instincts as he did it throughout a flawless musical journey.
ARTIST OF THE YEAR


Manfred Honeck
Manfred Honeck is a musician embodying uncompromising artistry as well as modesty. With him, art gets cerebral space, depth, and existential significance. His performances with the Pittsburgh Symphony Orchestra in recent years have shown this attitude in an exemplary and impressive way.
YOUNG ARTIST OF THE YEAR


Christoph Sietzen
Awesome technique, unrelenting intensity, tremendous power, breath-taking speed, idiosyncratic presence and a deep musicality best describe the talent of the Luxembourgian-Austrian percussionist Christoph Sietzen. His playing is always elegant, soulful and atmospheric.
OUTSTANDING YOUNG POLISH ARTIST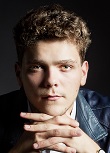 Szymon Nehring
Szymon Nehring is a very fine, deeply musical young pianist! His playing is full of fantasy and spontaneity, and his sound is of noble beauty. His recent Chopin recordings are pure poetry without any sentimentality.
A winner, at his very young age, of the world's foremost flute competitions, Yuan Yu is technically outstanding, and with his silvery, fine and classy sound, his dynamically controlled playing shows a perfect balance of emotion and structure as well as a stylish phrasing.
Releasing several dozen productions per year, Alpha has established itself as one of the most interesting record labels on the market. Its independence, allowing a free choice of repertoire, and the selection of great performers give the listener the chance of many great musical discoveries.
SPECIAL ACHIEVEMENT AWARDS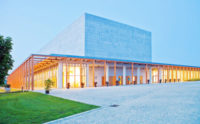 Krzysztof Penderecki Center Luslawice
The 'Krzysztof Penderecki European Centre for Music' ranks among the leading and most advanced institutions for educating and promoting highly promising young musicians. In one magical architectural ambiance an exceptionally broad spectrum of support meets perfect working conditions. The spirit of the patron, Krzysztof Penderecki, stands for highest education standards.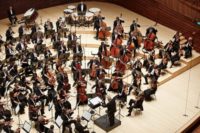 Polish National Radio Symphony Orchestra in Katowice
With its unique playing culture, a wide repertoire and a strong commitment to Polish and contemporary music, the Polish National Radio Symphony Orchestra in Katowice ranks among the leading European ensembles. Its singular discography shows a paradigmatic cooperation with numerous renowned composers, soloists and conductors. Its leading role in the Polish orchestral landscape was emphasized by creating one of the most remarkable concert halls of the world.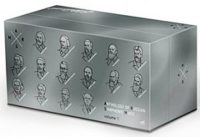 Melodiya: Anthology of Russian Symphonic Music
Melodiya's Anthology of Russian Symphonic Music comprises tremendous performances conducted by Evgeny Svetlanov. This monumental legacy with recordings from Glinka to the 20th century is of a great historical significance. Besides the very well-known composers, many works of unfairly forgotten composers have been included in this valuable anthology.
AUDIO & VIDEO CATEGORIES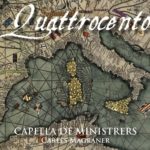 EARLY MUSIC
Quattrocento – Musica y danza de la Corona de Aragon en Napoles
Capella de Ministrers, Carles Magraner
Capella de Ministrers
CDM 1742
In the course of the 15th century, arts and sciences took a huge and daring step into the future. The Renaissance, especially in Italy, brought about a fresh inventive spirit. With their beautifully arranged CD Quattrocento, the Capella de Ministrers and Carles Magraner provide the soundtrack for a new era: dances vibrant with life and theatrical esprit, rich in colour and spice.
BAROQUE INSTRUMENTAL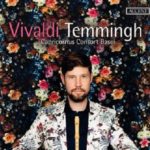 Vivaldi: The Concertos for Recorder
Stefan Temmingh, Capricornus Consort Basel
Accent
ACC24332
Stefan Temmingh is a specialist in early music with a repertoire that comprises the complete baroque literature for recorder. This renowned artist, accompanied by Capricornus Consort Basel, presents with astonishing virtuosity and, above all, profound musicality the complete recorder concertos by Antonio Vivaldi. The recording surpasses many other competitors thanks to its musical depth and variety.
BAROQUE VOCAL
The Händel Album
Philippe Jaroussky, Artaserse
Erato
190295774455
Jaroussky's Handel CD displays amazing vocal technique and refined taste from the first to the last note. His voice adapts exquisitely to the different qualities of each aria, and transmits all those sentiments and emotions Handel wished to describe with his music. This CD admirably fulfills its aim: the description and communication of sentiments forming the essence of dramatic music in opera.
VOCAL RECITAL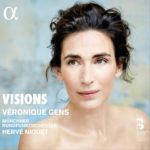 Visions
Bizet – Bruneau – David – Février – Franck – Godard – Halévy – Massenet – Niedermeyer – Saint-Saëns
Véronique Gens, Münchner Rundfunkorchester, Hervé Niquet
Alpha
279
With plenty of passion and a perfect feeling for the drama in a program of rarely performed French opera and oratorio arias, soprano Véronique Gens and conductor Hervé Niquet present a most attractive CD comprising many unfairly forgotten musical gems.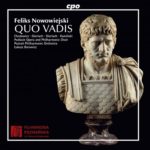 CHORAL
Felix Nowowiejski: Quo vadis
Wioletta Chodowicz, Wojtek Gierlach, Robert Gierlach, Slawomir Kaminski
Podlasie Opera and Philharmonic Choir, Poznan Philharmonic Orchestra
Lukasz Borowicz
cpo
5550892
Based on the novel by Henryk Sienkiewicz, the oratorio Quo Vadis by Feliks Nowowiejski once was a major musical hit in Europe. This cpo recording with the excellent Poznan Philharmonic brings new life to the monumental score that, like its literary source, embodies deep humanistic values. Lukasz Borowicz's account of this appealing work avoids any excessive pomp – rather, it is dramatic and fiery, with beautiful lyrical moments.
OPERA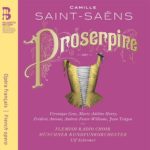 Camille Saint-Saëns: Proserpine
Veronique Gens, Marie-Adeline Henry, Frédéric Antoun, Andrew Foster-Williams
Jean Teitgen
Münchner Rundfunkorchester, Flemish Radio Choir
Ulf Schirmer
Ediciones Singulares
ES1027
Proserpine, the sixth of Saint-Saëns' operas, is a pleasant surprise for all lovers of French romantic opera. Conducted by the energetic and charismatic Ulf Schirmer, the picturesque work is brilliantly performed by a first-rate cast, a colourful choir and an inspired orchestra. All the musicians absolutely share the conductor's enthusiasm while recording Proserpine for the very first time. In terms of editing, the production is a role model, offering 142 pages packed with valuable background information.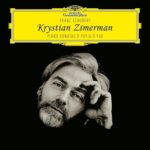 SOLO INSTRUMENT
Franz Schubert: Piano Sonatas D 959 & D 960
Krystian Zimerman
Deutsche Grammophon
4797588
Pianist Krystian Zimerman invites the listeners to a magical world of sounds and expressions by presenting all of the rich details in these greatest Schubert sonatas. As if wishing to tell us the most important story of his life, he has devoted immense study to discovering the depths of this music. The performances are incredibly nuanced and well-prepared, but on the other hand very spontaneous, thus underlining Zimerman's exceptional artistry.
CHAMBER MUSIC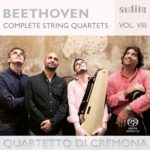 Ludwig van Beethoven: Complete String Quartets Vol. VII & VIII
Beethoven: Quartets op. 18/2 & op. 59/3 – op. 18/3 & op. 74
Quartetto di Cremona
Audite
92.689 + 92.688
A long and fascinating journey comes to an end. These interpretations are powerful, vibrating, excitingly intense and inspiring from the very first to the very last note, providing decisive proof of Quartetto di Cremona's overwhelming technical capacity and fantastic musicianship.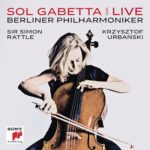 CONCERTOS
Elgar: Cello Concerto – Martinu: Cello Concerto No. 1
Sol Gabetta
Berliner Philharmoniker
Simon Rattle, Krzysztof Urbanski
Sony Classical
88985350792
Highly sensitive in sound, Sol Gabetta shows vulnerable sides in Elgar's famous concerto. The rarely performed first concerto by Martinu is played with esprit and temperament. The Berlin Philharmonic Orchestra under the batons of Sir Simon Rattle and Krzysztof Urbanski present themselves as insightful and committed partners.
SYMPHONIC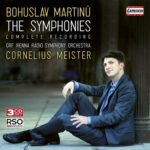 Bohuslav Martinu: The Symphonies
ORF Vienna Radio Symphony Orchestra
Cornelius Meister
Capriccio
C5320
Cornelius Meister has a refreshing vision of Martinu's symphonies. He does not complicate things, but rather favors a straightforward interpretation that cares for the infectious melodies and a bright symphonic sound. His orchestra responds in a fabulous way. Such a first-class music making should stimulate interest in Martinu's symphonies.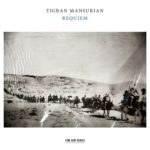 CONTEMPORARY
Tigran Mansurian: Requiem
Anja Petersen, Andrew Redmond
RIAS Kammerchor Berlin, Münchener Kammerorchester
Alexander Liebreich
ECM
4814101
Tigran Mansurian's Requiem is great work in which the sobriety of the means develop a maximum of expressivity. Alexander Liebreich ensures superbly tuned choral singing and intensive orchestral playing, and obtains an exciting, deeply expressive and sensitive performance. This fascinating recording cannot be recommended too highly.
ASSORTED PROGRAMS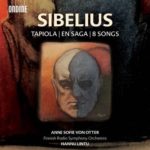 Jean Sibelius: Tapiola – En Saga – 8 Songs (Orch. Aulis Sallinen)
Anne-Sofie von Otter
Finnish Radio Symphony Orchestra
Hannu Lintu
Ondine
ODE12895
Hannu Lintu and Finnish RSO continue their excellent Sibelius-recordings with two of composer's symphonic poems. When they enter the forest of Tapiola, it's not any nature observation trip but an encounter with inner demons and long shadows. En Saga is as exciting and intensive. Anne Sofie von Otter has found the way to the nature symbolism of the Sibelius songs, in a new, economic yet rich orchestration by Aulis Sallinen.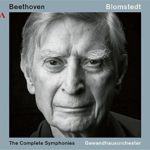 BEST COLLECTION
Beethoven: The Complete Symphonies
Simona Saturova, Mihoko Fujimura, Christian Elsner, Christian Gerhaher
MDR Rundfunkchor, GewandhausChor & GewandhausKinderchor, Gewandhausorchester Leipzig
Herbert Blomstedt
Accentus Music
ACC80322
Herbert Blomstedt's interpretation of Beethoven's Symphonies is based on a highly responsible handling of these famous scores stemming from a deep love of musical truth. Overall, they sound coherent, natural and immensely rhetoric. The music is constantly flowing and always admirably transparent. The fast movements sound fresh, with splendid rhythmic bounce, while the slow movements have warmth and are strikingly beautiful. The orchestral playing is of high quality, and the recorded sound is very good.
HISTORICAL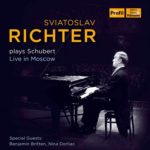 Svjatoslav Richter plays Schubert
Live in Moscow, 1949-1963
Svjatoslav Richter
Profil
PH17005
This collection of rare live recordings of Schubert works by Svjatoslav Richter come from the 1950s and '60s, a period of special flowering of this genius. They not only represent Richter's high artistry but also the particular époque of comprehension of Schubert's music. Hearing Richter together with Benjamin Britten and Nina Dorliak adds great extra value.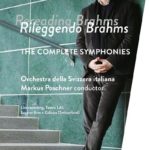 DVD PERFORMANCE
Rereading Brahms
Brahms: The Symphonies
Orchestra della Svizzera Italiana
Markus Poschner
Sony Classical
88985388869
The Brahms orchestral sound, too often weighted down with an over-emphasis on the composer's gloomier, late romantic moods, is lent new life in these splendid performances of the Four Symphonies, played by the Orchestra della Svizzera Italiana conducted by Markus Poschner. The singing quality and transparency of tone and the balance of the internal voices are impressively displayed in these DVDs, filmed in the new hall of Lac, in Lugano.
DVD DOCUMENTARIES
No Award given